EDI News and Events
Stay up to date on the most recent EDI news from the Faculty of Health and Social Development and UBCO, as well as information on upcoming events, workshops, info sessions and more.
Upcoming Events
July 11, 2022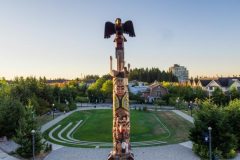 In recent years, Sept. 30 has been known as Orange Shirt Day. Founded by Phyllis Webstad in 2013, Orange Shirt Day is a grassroots campaign that grew out of her own experiences and the experiences of other residential school survivors who attended St. Joseph's Mission near Williams Lake. It is a day to honour and hold up the healing journeys of residential school survivors and their families, to engage in meaningful discussions about the history and legacy of the residential school system. View the full announcement here.
June 29, 2022
The Faculty of Health and Socail Development are pleased to announce our newest colleague, Natalia Peñuela Gallo, who will be joining the Faculty of Health and Social Development as Equity, Diversity, and Inclusivity (EDI) Coordinator on August 1, 2022.
Natalia has a MA in interdisciplinary studies from UBCO, and her thesis was titled Violence against Social Leaders and Human Rights Defenders in the Context of the 2016 Peace Accords in Colombia. She has previously worked as a Spanish Sessional Lecturer at UBCO, and most recently worked with the College of Grad Studies at UBCO since 2020. Natalia has been highly involved in the UBCO Equity and Inclusion Office's work and various EDI-related initiatives around UBC and Kelowna, including working with Migrant Agricultural Workers, speaking on panels and guest lecturing on the topics of human rights and intersectionality. She brings abundant experience, education and passion in the field of EDI work and will be an incredible addition to the team. Alongside the EDI Advisor to the Dean, Rishma Chooniedass, Natalia will work on improving EDI-related initiatives and strategic plans in FHSD and the three Schools.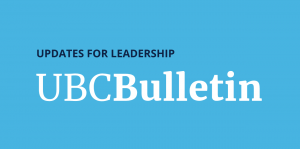 June 13, 2022
Announcing the appointment of Associate Vice-President, Equity and Inclusion: We are pleased to announce the appointment of Dr. Arig al Shaibah as the new Associate Vice-President, Equity and Inclusion, starting July 1, 2022. In this role, Dr. al Shaibah will work to advance human rights, planning and evaluation, education, and systems change across the university. She will also be exploring ways to provide leadership for accessibility, and in partnership with other units, help implement the Anti-Racism and Inclusive Excellence Task Force recommendations, and the university's implementation of the inclusion action plan. View the full announcement here.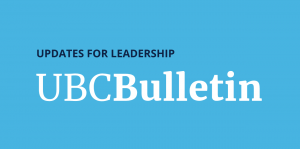 May 11, 2022
Equity Enhancement Fund — call for proposals: As part of UBC's commitment to advancing equity and inclusion across its campuses, faculty and staff are invited to submit a proposal to the Equity Enhancement Fund for projects that are responsive to community needs and advance one or more of the actions outlined in UBC's Inclusion Action Plan.  A total of $40,000 is available at UBC Vancouver and $5,000 at UBC Okanagan. Applicants can request up to $5,000 per project in Vancouver and up to $1,500 in the Okanagan. Please encourage faculty and staff in your area to submit a proposal by June 5. See UBC today for more details.
RESPECT is a digital magazine run by students at the University of British Columbia (UBC) to promote an immersive dialogue on equity, diversity and inclusion (EDI). The interdisciplinary project is supported by the Equity Enhancement Fund at UBC Okanagan.
Like an acrostic poem, RESPECT stands for Representation and Equity in Systemic Practices to Effect Change Today. The digital space is coordinated and edited by multidisciplinary students.
RESPECT magazine may be your first opportunity to get published. It can also be an alternate way to share, react, collaborate, and inform our community. We want this interdisciplinary and quasi-academic digital publication to be rich with your participation.Click here to view the RESPECT Magazine website.
If you are doing work to advance equity and want us to feature it on the FHSD Equity website, please let us know by emailing our EDI coordinator Natalia Gallo