EDI Committee
Providing consultation and guidance on Faculty and School activities as they relate to EDI.
Established in late 2021, the EDI committee supports the faculty on strategic matters, academic standards, academic governance and engagement matters specific to the Faculty of Health and Social Development (FHSD). The EDI committee's vision is to integrate best practices into all our operations and academic activities, as we recognize that equity, diversity and inclusion are necessary conditions of our individual and community health and wellbeing.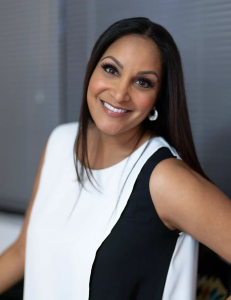 Rishma Chooniedass, Committee Chair
Rishma Chooniedass, Assistant Professor of Teaching in the School of Nursing, is the Advisor to the Dean of FHSD on EDI. As educators, and citizens of the world, we have a responsibility to advance equity, diversity, and inclusion with admissions and hiring, through curriculum, in our classrooms, and across campus culture. We are accountable to change the way we teach, to know who we are and support our students to know and see themselves in curricula and pedagogy. Implementing justice, equity, decolonization, Indigenization and Inclusion is a priority to change our academic culture. Contact Rishma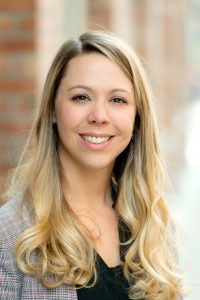 Sarah Dow-Fleisner
Dr. Sarah Dow-Fleisner is an Assistant Professor in the School of Social Work at the University of British Columbia – Okanagan, Director for the Centre for the Study of Services to Children and Families, and a Michael Smith Health BC Scholar. My work focuses on the pathways to positive adaptation for children and families experiencing adversity, and takes a developmentally-informed and equity-focused approach.  Dr. Dow-Fleisner earned a PhD in social work from Boston College, a MA in child development with a clinical developmental psychology focus from Tufts University, and an honors BA in psychology and a BSc in Child Development from Colby-Sawyer College.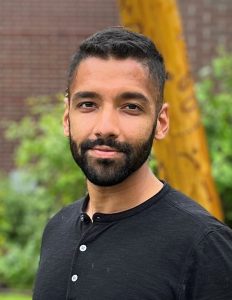 Hashim Islam, PhD
Hashim is a postdoctoral fellow in the School of Health and Exercise Sciences. He joined the FHSD EDI committee to improve his understanding of barriers faced by individuals from marginalized backgrounds – both within and outside academia – and what he could do to help alleviate some of these barriers. As a research scientist, he hopes that the knowledge that he will gain from his membership on the committee will allow him to provide an equitable and inclusive lab environment for his future colleagues, trainees, and research study participants.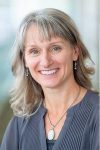 Jennifer Jakobi
Dr. Jennifer Jakobi, Professor in Health and Exercise Sciences, the NSERC Chair for Women in Science and Engineering for the BC and Yukon Region, and the Lead Investigator for the Aging In Place Research Cluster at UBC Okanagan. She is committed to cultivating an inclusive environment in which each member of our community can excel, contribute and benefit from different perspectives.
My name is Laura Mercer and I am a registered nurse with a master of science in nursing.  As I am an educator with the UBCO School of Nursing I have a responsibility to the public and to my students. I strive to equip students entering healthcare with knowledge and strategies to provide safe and individualized nursing care to all patients. Working with the FHSD EDI Committee I hope to be an advocate for students and patients, a leader for EDI education, and a role-model for students.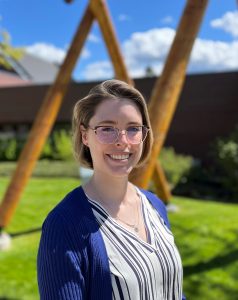 Kathryn Douglas-Campbell
Kathryn Douglas-Campbell (she/her) is a chronically ill/disabled woman originally from Treaty 7 territory (Blackfoot Confederacy, the Tsuut'ina, the Îyâxe Nakoda Nations, and the Métis Nation (Region 3))/Calgary, Alberta. She joined the Faculty of Health and Social Development in 2019, initially providing administrative support to graduate programs until 2022 when she became the Projects and Administrative Coordinator for the Faculty. She loves cooking, yoga, gardening, paddleboarding, quilting, and spending time with her husband, two dogs, and one cat at their home in the beautiful Vernon, BC.
Kathryn joined the FHSD Equity, Diversity and Inclusivity Committee in early 2022, first to provide interim administrative support but has remained a member of the committee since. She is inspired by the group's motivation, hardworking attitude, and keenness to move forward on EDI issues.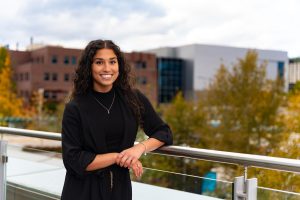 Élise Machado
Élise Machado is an undergraduate student in the School of Health and Exercise Sciences. She joined this committee to learn more about justice, equity, decolonization, Indigenization, and inclusion. She is grateful to have the opportunity to share the undergraduate perspective in a space that has the potential to make positive change as well as contribute to the efforts to improve EDI in all aspects of the faculty.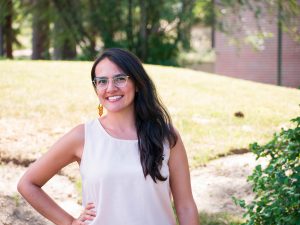 Natalia Peñuela Gallo
Natalia (she/her) joined the FHSD as the Equity, Diversity, and Inclusion Coordinator on August 2022. As an uninvited guest to the unceded, traditional and ancestral territory of the syilx Okanagan nation, she feels honored to live, learn and work in Indigenous lands. Natalia is passionate about justice, respect and reciprocity. She is inspired by the extraordinary voices of resilience and resistance from those who work everyday to make our world a better place. She thinks that we all have the responsibility to deconstruct, re-learn and self-reflect on our positionalities and the impacts we have on our communities.
She has an MA in interdisciplinary studies from UBCO, and her thesis was titled Violence against Social Leaders and Human Rights Defenders in the Context of the 2016 Peace Accords in Colombia. Alongside the EDI Advisor to the Dean, Rishma Chooniedass, Natalia will work on improving EDI-related initiatives and strategic plans in FHSD and the three Schools. She is excited to support and learn alongside with FHSD colleagues and students. Contact Natalia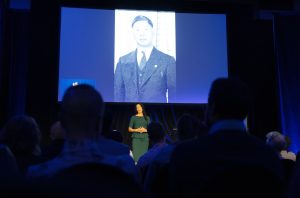 Mary Jung
Dr. Mary Jung (she/her) is a second-generation Canadian of Chinese and Ukrainian mixed ancestry. She was born and raised on the territories of the Anishinabewaki, Wendake-Nionowentsio, Haudenosaunee, and Mississauga peoples.  Personal experiences of racism continue to act as motivators for her passions and interest in advancing equity and enhancing diversity and inclusion (EDI) in academia, and more broadly our community. Dr. Jung is an Associate Professor in the School of Health and Exercise Sciences. Her research focuses on type two diabetes prevention, with a particular lens towards EDI. Through her research, Jung and her Diabetes Prevention Research Group have developed, tested, and are implementing a diabetes prevention program (Small Steps for Big Changes) that aims to reach equity-owed individuals, as well as cultural safety and inclusion training modules for fitness professionals. Jung is the School Lead of EDI in the School of Health and Exercise Sciences, and nominated member of the FHSD EDI committee. She recently was nominated as the inaugural EDI Director of Canada's national sport and exercise psychology association, the Canadian Society for Psychomotor Learning and Sport Psychology.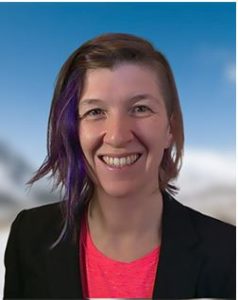 Meaghan MacNutt
Meaghan is a white settler who grew up in Mi'kmaq territory on the east coast of Canada and is an Assistant Professor of Teaching in the School of Exercise Sciences. Her research explores areas of potential bias in the primary literature and in learning materials. Current projects include quantifying the persistent sex/gender bias in the exercise physiology literature, and exploring representations of women, BIPOC and LGBTQ+ characters in educational case studies. Her work in curriculum development and educator outreach focuses on inclusive, equity-minded teaching and learning. She is particularly interested in encouraging and supporting educators to teach in ways that normalize a diversity of bodies and identities, and that disrupt harmful narratives about sex, gender, race, ethnicity, and body size. She is broadly trained as a physiologist, with expertise in cardiorespiratory, metabolic, and sex-based exercise physiology, as well as in the responses to hypoxia/high altitude, air pollution, allergens, and thermal stress. Ultimately, she hopes to inspire and prepare students to help build more equitable and inclusive health and exercise science communities.
Message from EDI Committee
We acknowledge that we are situated on the traditional, ancestral, unceded territory of the syilx Okanagan Nation.
On behalf of my colleagues, I am pleased to introduce you to Equity, Diversity and Inclusion (EDI) Committee. As stated in the FHSD Statement on EDI, our vision is to integrate best practices into all our operations and academic activities, as we recognize that equity, diversity and inclusion are necessary conditions of our individual and community health and wellbeing.
Our Committee in collaboration with staff, faculty and students has taken steps towards achieving this vision, including:
Resources – On this site you will find resources on EDI for students, faculty, staff and others in the FHSD community. We invite you to explore and make use of these resources – and let us know of other tools or initiatives to share. If you are doing equity work, please let us know – we would be pleased to profile it here.
Needs Assessment Survey – In Spring 2022, more than 80 members of FHSD completed the EDI needs assessment survey. Based on the results of this survey, summarized here, the Committee will specifically address these needs in the initiatives noted below.
Initiatives to Address Recommendations/Needs – The Committee has undertaken or is planning initiatives to address specific FHSD needs and recommendations in relevant reports, including the President's Task Force on Anti-Racism and Inclusive Excellence (ARIE) Final Report.
We welcome your emails with your questions and suggestions on this work.
I am grateful for the contributions of the EDI Committee and our community. The steps we take together, though each perhaps small in itself, move us forward to fully living our values.
In sincerity and gratitude,
Rishma Chooniedass, Assistant Professor of Teaching, EDI Committee Chair and EDI Advisor to the Dean of FHSD