Resources and Reports
Reports and Recommendations
The Anti-Racism and Inclusive Excellence Task Force convened for an intense period of work in April 2021. Its six committees representing Work and Study constituencies and Equity Deserving Racialized Groups has put forward 54 recommendations which are currently under review by the relevant stakeholder groups. The Task Force was created as part of the response to UBC's commitment to build a more inclusive university community. The work of the Task Force was supported by the Office of the President and the Co-Executive Leads for Anti-Racism.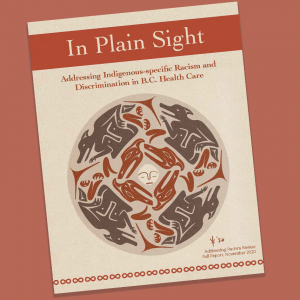 This report is intended to explore the prejudice and discrimination experienced by Indigenous people in the health care system and to make recommendations that will help eliminate Indigenous specific racism and create substantive equity in health care experiences, services and outcomes.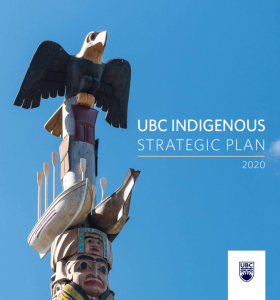 The Indigenous Strategic Plan sets out a series of eight goals and 43 actions the university will collectively take in order to advance our vision of becoming a leading university globally in the implementation of Indigenous peoples' human rights. To help guide the implementation of the ISP, the Office of Indigenous Strategic Initiatives has developed a set of tools which units can use to help situate themselves in relation to Indigenous engagement and to start aligning their work with the Plan.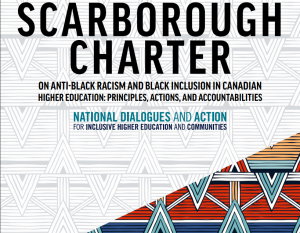 The principles, actions and commitments outlined in the Scarborough Charter reflect our collective recognition of the realities of anti-Black racism, encapsulate our shared aspirations to address them, and provide a concrete framework for delivering on our promise.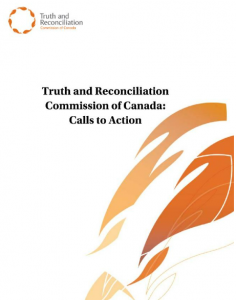 The Truth and Reconciliation Commission report on the history and legacy of Canada's residential school system. The report details 94 "calls to action" (or recommendations) to further reconciliation between Canadians and Indigenous peoples.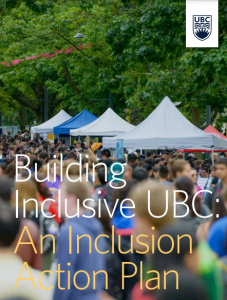 The Inclusion Action Plan, which operationalizes the theme of inclusion, and supports the themes of innovation and collaboration in Shaping UBC's Next Century: 2018–2028 Strategic Plan. This plan presents an opportunity for UBC to continue to develop its potential as a groundbreaking 21st century institution, including its leadership in creating global influence through its equitable, diverse, and inclusive campuses.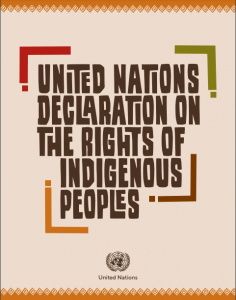 The Declaration is a comprehensive statement addressing the human rights of indigenous peoples. It was drafted and formally debated for over twenty years prior to being adopted by the General Assembly on 13 September 2007. The document emphasizes the rights of indigenous peoples to live in dignity, to maintain and strengthen their own institutions, cultures and traditions and to pursue their self-determined development, in keeping with their own needs and aspirations.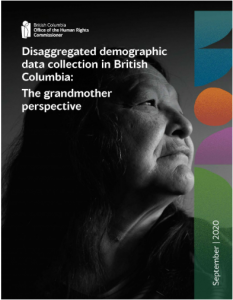 This report both answers and echoes the calls to collect disaggregated data to advance human rights. It emerges from decades of activism—particularly from communities of colour—calling for the data needed to develop policy that effectively addresses systemic inequalities. In other words, it calls—we call—for data that reflects the lived experiences of many, allowing their stories to be amplified and heard clearly by those in power.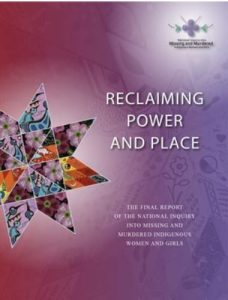 The National Inquiry's Final Report reveals that persistent and deliberate human and Indigenous rights violations and abuses are the root cause behind Canada's staggering rates of violence against Indigenous women, girls and 2SLGBTQQIA people. The two volume report calls for transformative legal and social changes to resolve the crisis that has devastated Indigenous communities across the country. The Final Report is comprised of the truths of more than 2,380 family members, survivors of violence, experts and Knowledge Keepers shared over two years of cross-country public hearings and evidence gathering. It delivers 231 individual Calls for Justice directed at governments, institutions, social service providers, industries and all Canadians.
As documented in the Final Report, testimony from family members and survivors of violence spoke about a surrounding context marked by multigenerational and intergenerational trauma and marginalization in the form of poverty, insecure housing or homelessness and barriers to education, employment, health care and cultural support. Experts and Knowledge Keepers spoke to specific colonial and patriarchal policies that displaced women from their traditional roles in communities and governance and diminished their status in society, leaving them vulnerable to violence.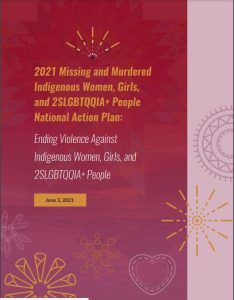 The 2021 Missing and Murdered Indigenous Women, Girls, and 2SLGBTQQIA+ People National Action Plan was co-developed by a core working group in collaboration with the National Family and Survivors Circle and contributing partners. The National Action Plan is a response to the Final Report of the National Inquiry into Missing and Murdered Indigenous Women and Girls and the Métis Perspectives of Missing and Murdered Indigenous Women, Girls and LGBTQ2S+ People and developed to drive transformative change to end systemic racism and violence against Indigenous women, girls, and 2SLGBTQQIA+ people, wherever they are. See also: The 2022 Progress Report on the National Action Plan
The overa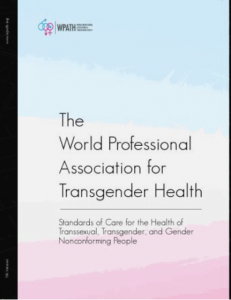 ll goal of the SOC is to provide clinical guidance for health professionals to assist transsexual, transgender, and gender nonconforming people with safe and effective pathways to achieving lasting personal comfort with their gendered selves, in order to maximize their overall health, psychological well-being, and self-fulfillment.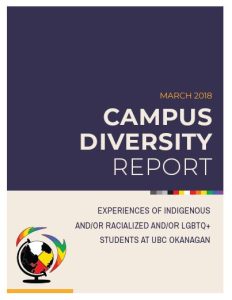 The team interviewed thirty-four students who identified in one or more of the following ways: Indigenous, racialized, and LGBTQ+. They asked the students to describe how their sense of acceptance and wellbeing was influenced by the campus environment and the wider community. Students indicated many challenges: limited resources, a lack of meaningful inclusion, and the need for authentic community-building activities. The geographic region was almost uniformly characterized as socially conservative, intolerant, and 'white.' In contrast to the city, the campus environment was considered more accepting. However, students expressed the need for improved campus resources and practices that more effectively embraced diversity in classrooms, student services, and extracurricular programs.
UBC Policies
Legislation
Courses, Trainings, Workshops and Past Events
UBC Project FIRE: Foundations of Inclusive and Respectful Engagement: 5 modules, raging from 1.5-2 hours each. Asynchronous modules for students to learn a foundation in inclusive and respectful engagement so they are prepared to develop discipline-specific EDI competencies and to engage with communities at UBC and beyond. Project FIRE meets the need for accessible, engaging, foundation-level equity, diversity, and inclusion (EDI) training for undergraduate students across disciplines. It has been developed by a multi-disciplinary team and is grounded in UBC's commitment to inclusive excellence. Instructors can request access for their students by emailing Jannik Eikenaar at jannik.eikenaar@ubc.ca or Jenna Sim at jenna.sim@ubc.ca. More information in the link above (on the title of this section).
UBC-CPD-Webinar-Improving-Care-for-Transgender-Patients: 1 hour recorded webinar. This webinar is meant to support those who are newer to the work, to feel more confident in their ability to care for transgender patients. Access to health care that is respectful enough for me, can have a profound impact on health and well-being of trans people.
Western University, Power and Privilege module:  Asynchronous module. This module is a very brief introduction to the concepts of power and privilege. This module covers: terminology, privilege (examples, reflections, videos, main authors, how to check your privilege), identity & intersectionality (scholars, tenets, examples, complexity of oppression and importance), power & privilege in practice (positionality, reflecting on your positionality), power of language, references) and others.
Resources
Kelowna Black Community Resources – Visit the UBC Black Caucus for this and more resources
Scarborough Charter- additional resources
Ebru's Pandemic Reading List: Health/Care and Social Justice: A compiled reading list by Graphic Medicine International Collective
Resources on Gender-Affirming Perinatal Care: Safe, Respectful, and Celebratory
This Space Belongs to You– Counselling services for 2SLGBTQIA+ and/or IBPOC peoples (age 12 – 24)
Healing in Colour envisions a world where BIPOC, in all our intersections, have access to therapy that supports our healing and liberation
Kelowna Community Resources on anti-racism  
Anti-oppression guide from Simmons University
Rubric for Assessing Candidate Contributions to Equity, Diversity and Inclusion– Modification of document created and published by University of California, Berkeley: Office for Faculty Equity & Welfare
Guide to Addressing Equity, Diversity and Inclusion Considerations in Partnership Grant Applications
Racial Equity Tools Glossary
Resilience BC Anti-Racism Tools
Concordia University (Montreal) Strategies for Decolonizing Curriculum and Pedagogy
Niagara College Anti-racism in Teaching & Learning
University of Saskatchewan Anti-racism and Anti-oppression materials
Columbia University Anti-racist Pedagogy in Action
The Anti-racist Discussion Pedagogy by Chew, Houston, Cooper
Check out "The Hidden Story of Okanagan Black History", a self-guided gallery exploration at Kelowna Museum.
Expand your knowledge and learn more about significant events on Black history in Canada.
Take a deep-dive into BC's Black Pioneers with a BC Black History Awareness Society & Digital Museums Canada's virtual visit
UBCO Library list of readings for Black History Month (see the 2023 and 2022 lists here).
Healing in Colour recommended Podcasts 
Interior Health- Interior Voices podcast on Aboriginal Health & Wellness
Metawewin podcast on sports, games, fitness, health and wellness and the relationship Indigenous peoples have with sport through ceremony, function, recreation, and education
Guides
*We recognize that language matters and carries deep meaning. The UBC Equity & Inclusion Glossary of Terms provides a comprehensive guide for EDI, social justice, accessibility and Indigenization related concepts. This glossary provides a reference to learn from and a list of additional sources to consult.
The resources that are posted on the FHSD Equity website may have terms that can be considered outdated or nuanced. As new research and language becomes available, and as terminology is constantly transforming, it is best practice to ask an individuals preferred way to be addressed and to take time to research the nuances between terminologies. If you would like to provide us with feedback or recommendations regarding the language or resources posted on this site, please FHSD Advisor to the Dean and EDI coordinator